October half term 2023 newsletter
Welcome to our combined Autumn 2023 MyFIS and MyFIS+ newsletter! We hope you find our newsletter interesting and helpful. In this edition we've got lots of interesting news about... [email protected]
Don't forget that if you would like more information about anything in this newsletter or anything to do with family life, then get in touch with the York Family Information Service on 01904 554444.

Raise York and York SEND Local Offer websites go live!

We've let you know previously that we are piloting Family Hubs in York as part of Raise York.
Now we are pleased to announce that we have launched the following websites which replace our previous website Yor-OK.
Raise York website for families, young people, and professionals and
York SEND Local Offer for children and young people with special educational needs and disabilities (you can read more about this in the York's Local Offer for SEND update later in this newsletter)
These websites have been created with children and young people, parents, carers, and professionals to make it quicker and easier for local families to get the information they need about local services and community support.
Thank you to everyone who has been involved. However, our work does not stop there, we want to continue to improve the Raise York website so please do provide us with a rating and any feedback you have both initially and going forward.
The Raise York website is a digital extension of the city's physical family hub network, which includes hubs at: Clifton Children's Centre; Hob Moor Children's Centre; The Avenues Children's Centre; York Explore; Acomb Explore and Tang Hall Explore.
Our new timetable for family hub drops ins for November will be ready soon. Keep a look out for them on our new Raise York website.
---
Parent champions
Do you live in York? Enjoy chatting to other parents, grandparents and carers? Know what's happening in your local community and enjoy finding out and helping others?! Then you could be a Parent Champion!
When it comes to finding out what is going on locally, parents and carers are often the best people to help. Your experience and local knowledge can help other parents and carers – because you have done it yourself! You can help others get the confidence and support they need at the time they need it.
We're looking for parents and carers like you, who can volunteer a few hours a week. Parent Champions make a real difference for their local community and there are lots of options how you can do this, depending on what suits you, by:
Providing a Warm Welcome in Family Hubs
Helping with arts and crafts sessions
Raising confidence and self-esteem in parents, this could be by helping a parent/carer to visit a local parent and toddler group.
Encouraging parents to access services.
Helping shape York's family services.
Parent Champions are parent volunteers who give a few hours a week to talk to other parents about the local services available to them. Being parents, they can chat informally and share their own positive experiences of using local services. They meet parents in all sorts of places such as Family Hubs, Playgrounds, Libraries and Playgroups, wherever they feel their strengths are and what they would like to do.
Parent Champions are not expected to know everything but will be able to signpost parents to the most appropriate organisations for further help and more detailed information about childcare and other local services.
The role is flexible and can fit round school times and holidays. The benefits to you by volunteering in this role are: -
A chance to use and develop your own skills and
Access to initial and ongoing training.
An opportunity to meet new people.
Learn new skills.
Improved confidence and self esteem
Full training is provided and ongoing support from Family Navigators at City of York Council if you are interested, please contact Alison Cammiss 07901813436. https://www.york.gov.uk/directory-record/2118/parent-champion
---
October Half Term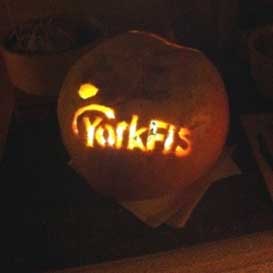 How the time flies by! October half term is almost upon us.
Find out what activities are taking place in York on our new 'what's on' page.
If you know of any events that are missing here or you would like to add your own, sign up to add your event or activity for FREE.
---
Applying for primary school in September 2024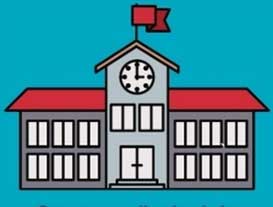 If your child was born between 01 September 2019 and 31 August 2020, apply online now for a reception place to start school in 2024.
APPLY ONLINE on the Parent Portal.
Search www.York.gov.uk/PrimarySchoolAdmissions
---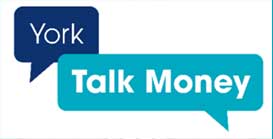 York Talk Money Autumn 2023 takes place between Monday 30 October – Friday 10 November with events and drop ins taking place across the city.
The cost-of-living crisis has made it more important than ever to start conversations about money. Talking about money helps us to be more financially confident, resilient and face whatever the future throws at us. For hints, tips, advice, support and more including how to boost your income, check what benefits you are entitled to, how to use less energy and save on fuel bills, food and activities and more… visit www.livewellyork.gov.uk/YorkTalkMoney
Details of where and when events are taking place are available on the Live Well York website.
---
Want to pay less for reliable broadband?
Social Tarriffs: We know people are worried about money, so we have worked with companies to offer cheaper reliable broadband and mobile phone packages. These deals are available to people claiming Universal Credit, Pension Credit and some other benefits.
Some deals are as low as £10 per month, so a simple switch could save you £202 a year against the average yearly cost of broadband.
Find out if you or someone you know could be eligible to switch to low-cost broadband or phone services. Visit Ofcom cheap broadband.
---
Energy saving advice
#EnergyAware is Ofgem's flagship campaign focused on helping people make more informed energy related choices and signposting help and support.
Ensuring consumer get the help they are entitled to whether financial or non-financial, Ofgem is highlighting keys areas such as debt and energy savings to help raise energy literacy across the UK.
See www.ofgem.gov.uk/EnergyAware
---
Cost of living payment scam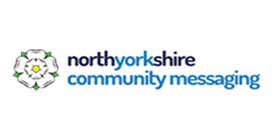 A message from North Yorkshire Community Messaging With the Autumn Cost of Living payment due soon, the Department for Work and Pensions have issued a warning to millions of people.
The DWP's cost of living payments have been a lifeline for many low-income families since they were introduced in July last year, with millions receiving the payments.
Now, ahead of the Autumn payment, which will see eligible families receiving £300, the DWP is warning people to look out for a scam that's doing the rounds.
BE AWARE: In the scam, criminals are sending text messages claiming to be from 'the Government'.
The messages tell people that their cost-of-living payment is ready to be 'claimed' and says people need to click a link in the text to apply.
However, when the link is clicked on, it takes the claimant to a fake website where they're asked to hand over personal details including their name, address, email address, phone number and card details.
NO NEED TO CLAIM: All Cost-of-Living payments are automatically paid by the DWP directly to those who are eligible, so customers do not need to apply or contact the Government at any stage.
If you have had a message asking you to apply, accept or contact someone about the payment, this might be a scam.
WHAT SHOULD I DO IF I'VE BEEN SCAMMED: If you think you've been scammed, contact your bank immediately who might be able to stop any unauthorised payments being made from your account and report it to the police on 101 or via our website www.northyorkshire.police.uk
You can call 159 which will connect you to your bank – it works the same way as calling 101 for the police, and will get you through to your bank safely and securely.
You'll need to change any passwords that you think have been compromised, and you can also contact Action Fraud to report any scams by calling 0300 123 2040, or through the www.actionfraud.police.uk
Possible scam texts can also be forwarded for free to 7726 – this will report the message to your mobile phone provider.
WHEN WILL I GET THE AUTUMN COST OF LIVING PAYMENT?: Although no exact date has yet been announced for when the last 2023 cost of living payment will be made, it's been suggested that it'll be paid in October or November.
This will be the second of 3 payments issued by the government with a £300 payment to be paid in Spring 2024.
Another announcement is also expected in November this year during the Budget about potential further payments.
---
Help paying for childcare

There is help available to help reduce your childcare costs. The below sets out which schemes can be used together:
Any one of the following schemes;
Tax free childcare – Age 0-11 – Up to £2000 per child or working families.
Universal Credit – Age 0-16 – Claim back up to 85% of costs for working families.
Tax Credits – Age 0-15 – Claim back up to 70% of costs for working families.
Can be used with the following;
Age 2 – 15 hours free childcare for families getting certain government support.
Age 3-4 – 15 hours free childcare for all families
Age 3-4 – 30 hours free childcare for working families
For full details visit www.childcarechoices.gov.uk
---
Discounted bus travel in York
If you live or study in York and are aged between 11 and 18 then the YOzone card is for you.
The YOzone card entitles you to discounted bus travel across most bus services in the York area.
Find out more at www.itravelyork.info
---
Discounted bus fares
City of York Council and bus operators are working together to make buses work for you.
Look out for the new electric buses and further updates and improvements.
Did you know the following discounts are available:
A single fare for an unaccompanied under 16 is £1.
Adults pay £2 for a single journey until November 2023, when it rises to £2.50.
Up to three young people aged between 5-16 can travel for free with a paying adult (until January 2024)
Under 5's are always free on our buses.
Find out more at www.itravelyork.info
---
New services recently added to our directory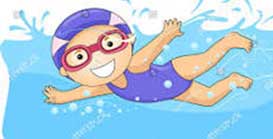 New Earswick Swimming Pool offer low cost family swim sessions with free entry for children aged 11 or under. Each session is 45 mins long and bookings must be made in advance.
Monday 9.15-10.00am; Tuesday 7.00-7.45pm; Sunday 9.15-10am and Sunday 1.30-3.00pm
Adults (18+) £4.50 Seniors (65+) £3.50 Juniors (12-17) £3.50 Juniors (0-11) FREE
Free car park, bike racks, very close to bus stops for no's 1 & 13 and large play park and cafe next door.
More info at www.friendsofnewearswickpool.co.uk
Parents, carers, grandparents, aunt/uncles and close family friends of teenagers and young adults (up to 25) in York, we would like to speak to you as part of a research project at the University of York on young people and their access to different types of support. For this project, we would like to learn about your views and experiences of supporting teenagers and young adults.
Contact Katherine on 07385976146 for more information and to get involved.
If you take part, this will involve meeting one of us for an individual chat on this topic, at a location which is convenient for you, for approximately up to an hour. Young people will also be running the chats as part of a co-researcher initiative and will be supported by an experienced researcher.
As a thank you for taking part, you will receive a £20 shopping voucher (Amazon or Love2Shop)
---
NetReach Project (Changing Lives)
The NetReach project offers free, non-judgemental and person-centred support to anyone (16+) who is at risk of or who has experienced online harms and tech abuse, including cyberbullying, online exploitation and grooming, intimate image abuse, cyberstalking and online harassment. More information at
www.changing-lives.org.uk/find-support/net-reach-programme
---
New website launched for parents to get the right help
Part of Let's Get Better, www.hnyhealthiertogether.nhs.uk is a new is a website that provides consistent and high-quality advice from local health professionals on children and young people's health.
You'll find clear information on common childhood illnesses, including advice on what 'red-flag' signs to look out for, where to seek help if required and how long your child's symptoms are likely to last.
Healthier Together is a partnership project which continues to grow by putting children, young people and family's needs at the heart of the website, into one easy to navigate place.
The information on the website is checked by clinicians and developed with experts.
---

Relaunch of York SEND Local Offer Website. We are delighted to announce that York SEND Local Offer is being relaunched and now has its own site. The new website site provides a dedicated resource for young people with Special Educational Needs and Disabilities, their families and the professionals working with them.
The York SEND Local Offer sets out services and activities available to children and young people with Special Educational Needs and Disabilities; support is available from birth to 25 years old. Our website provides helpful information for families at every stage of their journey, whether this is to learn about what Special Educational Needs are, to find out about the support available with or without a diagnosis, or to understand what preparation for adulthood looks like for young people with disabilities, the website covers all.
The website has been developed in partnership with families and is available from today, 25thOctober 2023.
You can access the site via www.yorksend.org
---
Educational Psychology (ep) support line
>

>A confidential educational support service, staffed by Educational Psychologists, to talk through questions or concerns about children and young people's well-being and learning.
Open to all parents/carers of children with additional needs or SEND living in the city of York (who have not had recent EP involvement) and practitioners (who don't have access to an EP) working with children who live in/attend an educational setting in York.
Calls of up to 30 minutes are available.
Wednesday mornings 9.30am -11.30am (Term-time only, September 2023 – July 2024)
To book a slot, please email: EPsupportline @ york.gov.uk with your name and a contact telephone number.
The following Tuesday you will be emailed with a timeslot for your consultation. Bookings for each week will close on Mondays at 5pm. Spaces are allocated on a first come, first served basis.
Last year feedback showed that callers would be very likely to recommend the service to a friend, 100% of callers said it was helpful to speak to the EP and 100% of callers had ideas about what to do next.
Families said:
"Very good service, felt supported and ideas were suggested to help"
"Very easy to access, EP formulated concerns into action plan"
"EP was so friendly and gave me some great ideas to help"
"I felt validated, understood and came away feeling as though I had some practical support and reassurance.
This is a one-off consultation provided by City of York Educational Psychologists on a rota basis.
Please note: the helpline offers short slots to talk with a psychologist about specific concerns; unfortunately, within the time available, we cannot advise on complex situations where different agencies need to work together to support a child or young person.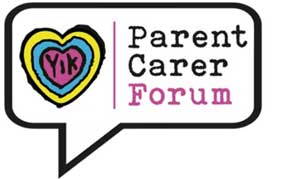 The Parent Carer Forum York is an established and recognised group who work with parents and carers of children or young people with additional needs or disabilities (0-25) who live in York.
Their aim is to ensure that provision and support from Health, Education and Social Care are informed by the expertise and lived experience of parents and carers.
Take a look at their new website to see what support they offer, the work they have done in partnership with professionals around the city and how you get join the forum too.
---
Don't keep us a secret!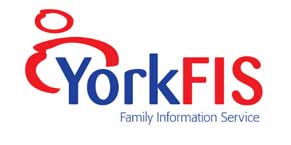 Don't forget to tell your friends and family about York Family Information Service!
If you use Twitter, Facebook or Instagram you can follow York Family Information Service online! Get the latest news and information about family life and events in York
Follow us on Instagram @YorkFIS
Follow us on X (formerly Twitter)
Follow us on Facebook (York Family Information Service)
Is your child under 3? By registering with our Information Service, you will receive on an ad hoc basis tailored information about groups and activities, 2 year old funding and other information such as the opportunity to take part in research specific to the age of your child.
---
Feedback - let us know about the service you have received
If you have any suggestions or comments about our newsletter and the types of articles featured or you have been in touch with us, we would like to hear from you! Your feedback helps us to know how effective we are, and how we can improve. You can provide your feedback online.
---
Rate us on Facebook
Help other parents/carers know what you think about our service, by writing a brief review in the reviews section on our Facebook page http://on.fb.me/FamilyInformation