TechUPWomen Training Programme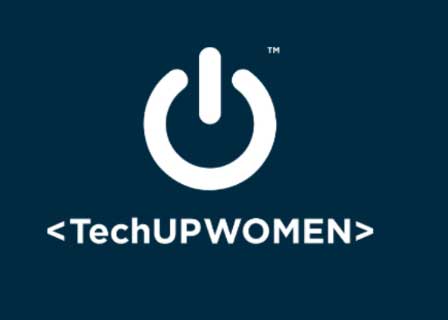 Find out more about the TechUPWomen Training Programme.
TechUPWomen Training Programme
The programme is open to women and non-binary people aged 18 and over, although priority will be given to those aged 18 to 24.
Pre-existing tech training or experience
This programme is delivered at levels 1 to 4 covering basic IT skills with tasters in different careers paths, so will not be suitable if you have recently studied a tech subject at A-level or above, or have already completed significant learning through online courses.
Bursaries will be available for learners who need financial assistance for items including travel, clothes and equipment.
A special case may be presented for applicants who do not meet the maximum income threshold if they experience significant barriers into work or education.
If you have any questions about whether you can apply, please submit an application below and a career coach will talk you through the criteria to help you decide if the programme will be suitable for you, or if you're eligible for special consideration.
For more information visit TechUPWomen