Welcome to our May 2023 newsletter!
Welcome to our May 2023 newsletter!
We hope you find our newsletter interesting and helpful. In this edition we've got lots of interesting news about...
Don't forget that if you would like more information about anything in this newsletter or anything to do with family life, then get in touch with the York Family Information Service on 01904 554444 or by emailing [email protected].
Join our Team!
We have an exciting opportunity to join our award winning, small and friendly team as an Information Officer for 22.2 hours a week.
Interested?
Find out more and apply online at https://jobs.york.gov.uk/ and search for Information Officer.
May half Term
May Half Term is almost here! For a list of activities and things to do for families, children and young people including inclusive activities for children with additional needs and disabilities, in York visit our search directory. You can search for activities by age group and location.
There are also ideas for free things to do at www.yor-ok.org.uk/shine
Max card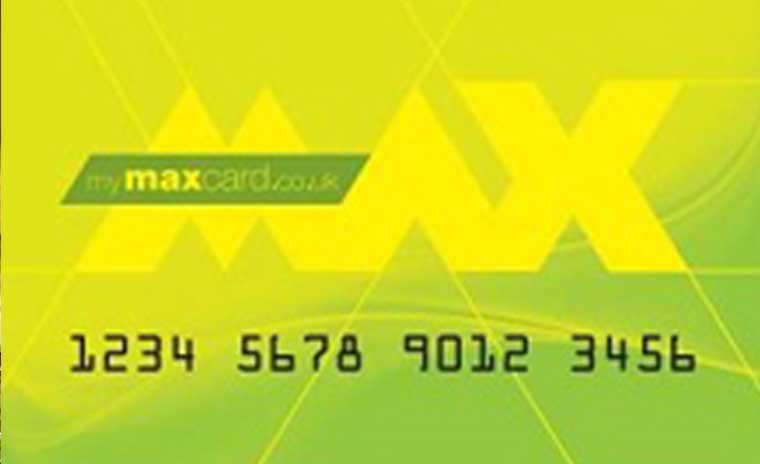 We issue max cards to families who have children with disabilities and additional needs, aged between 0 – 25 years old and who live in York (residents who pay their council tax to City of York Council). The card lasts for 2 years, after which you will need to apply for another one.
If you think you might be eligible for a card for your child and don't have one, or your card has expired, please let us know by completing the sign-up form or alternatively call us 01904 554444.
Max cards provide discounted access to hundreds of zoos, museums, galleries, and attractions across the UK. Discounts vary and we advise checking with the attraction what discount they offer. You can find details on the Max Card website.
York Festival of Ideas
Fun for Families this summer.
A wide range of fun, hands on scientific and creative activities 2nd to 15th June 2023
Find out more on the York Festival of Ideas website.
Make Space for Girls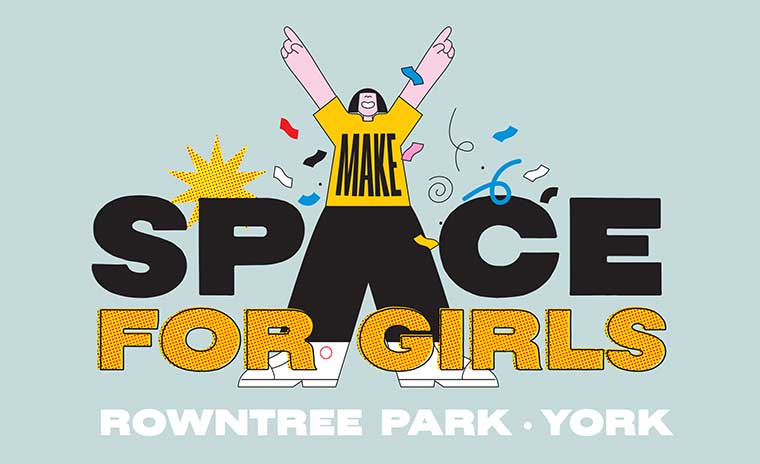 The Friends of Rowntree Park are hosting events throughout June to inspire and empower girls.
There will be a rage of events ranging from sports and fitness, arts and crafts workshops, music and dance and nature related activities.
Most of the activities are free but some will require booking. For more information visit Rowntree Park's Make Space for Girls.
New Services Added to Our Directory
Our directory not only holds a list of Ofsted registered childcare it also holds details of a range of activities and things to do, baby and toddler groups, support, and information services to help with family life.
Look at some of the latest entries to our directory below. Visit the search directory online.
Makaton Signing for Babies and Toddlers held on Thursdays at White Rose House, Wheldrake, YO1 6AA. The session runs in 6 weeks blocks and costs £55 and includes a pocketbook. Contact

[email protected]

or 07902 418289
Diddy Racers Baby and Toddler Stay and Play group held on Thursday mornings during term time at St Chad's Church Hall, Campleshon Road, YO23 1EY. This is a free group for under 5s and their parents/carers with free play, story and singing and refreshments for grownups and a healthy snack for the children. Contact

[email protected]

or 07495542582
Joy Richardson Coaching - support for adoptive parents and parents with children with special educational needs and disabilities. For more information visit joyrichardsoncoaching.co.uk
If you deliver a group, activity or service and you are not in our directory and would like to be, please complete the online form at https://www.yor-ok.org.uk/ServiceSignUp
It is free to join and all we ask is that you update your details with us every 6 months (or sooner if something changes).
Family Hubs
Have you heard about Family Hubs?
Family Hubs help people from pregnancy all the way until their child is 19 years old (or up to 25 for young people with SEND). Family Hubs are a way of working to join lots of different services, like midwives, health visitors and mental health support together to make it easy for people to get help.
To help us make sure our Family Hubs are right for people in York, we want you to let us know about your experiences of using services for parents, carers, children, and young people. Please complete the survey at www.surveymonkey.co.uk/r/FamilyHubCoproductionSurvey
Help with childcare costs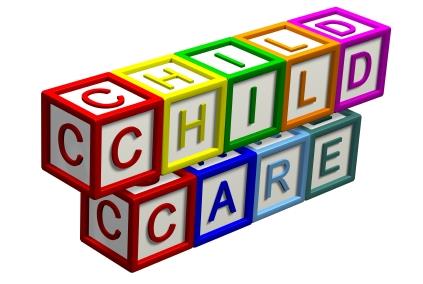 The Government recently announced that additional financial support will soon become available to help with the cost of childcare. Below we have summarised what support is available now and what is planned from April 2024.
Current support
Some 2-year-olds can get up to 15 hours funded childcare a week during term time. Find out if you are eligible at yor-ok.org.uk/2yearfunding
All 3- and 4-year-olds can get up to 15 hours funded childcare a week during term time. More information at yor-ok.org.uk/childcare
Some working families are also eligible for the following:
30 hours funded childcare for families with 3- and 4-year-olds
Tax Free Childcare for families with 0 – 11-year-olds (or 0 – 16 if the child is disabled)
Tax Credits for Childcare for families with 0 – 15-year-olds (or under 17 if disabled)
Universal Credits for Childcare for families with 0 – 16-year-olds
For further information visit www.childcarechoices.gov.uk
Support from April 2024
There are some changes extending the support available to working families with their childcare costs, announced by the Government earlier on this year. These changes will start from April 2024.
From April 2024, working parents of 2-year-olds will be able to access 15 hours childcare.
From September 2024, 15 hours childcare will be extended to all children from age of 9 months​
From September 2025, working parents of children under the age of 5 will be entitled to 30 hours childcare per week.
By September 2026, the Government expects most primary schools will be able to provide their own before and after school care because they plan to increase the funding they give to Local Authorities and schools to set up wraparound childcare.
MMR vaccines
Parents are being asked to check their children's MMR vaccine records due to a rise in measles cases. The government is encouraging parents to see if their children are fully up to date with their measles, mumps, and rubella (MMR) vaccinations by checking their personal child health record, known as the red book, or by contacting their GP practice.
Measles is a highly infectious disease that can lead to serious problems such as pneumonia, meningitis, and on rare occasions, long-term disability, or death. Symptoms include a high fever, sore red watery eyes, and a blotchy red-brown rash, and it is particularly easy to catch in environments when in close contact with others.
You need 2 doses of the MMR vaccine for lifelong protection. If you or your child haven't had 2 doses you could be at risk. Contact your GP practice and book an appointment if you're not up to date.
Coping with exams
Exam season is here and for some of us our young people will be working their way through exams. Ofqual have put together guidance to support students to cope with exam pressure. The guide is available online at Government, Coping with Exam Pressure guidance.
The guide covers negative beliefs and how to replace them, how to plan revision and how to identify and control stress and anxiety.
Free Tech Training
TechUPWomen
, based at Durham University, are offering a new FREE tech training programme this year for women and nonbinary people living in the North of England who experience severe barriers to work and education, live in poverty or areas of deprivation and/or come from under served groups.
Information about this free training including eligibility criteria, course description, and application form – can be found at www.techup.ac.uk/techup-women/
Family Fund Grants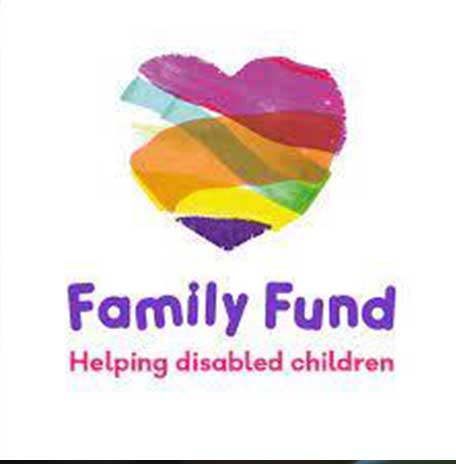 Grants are available for essential items to help meet a child or young person's support needs, including kitchen appliances, furniture, computers, and tablets, play and sensory equipment, clothing, bedding, and family breaks.
Family Fund also provides services such as digital skills workshops, online money management tools and information events. Find out more at www.familyfund.org.uk
Parent Led Advocacy Course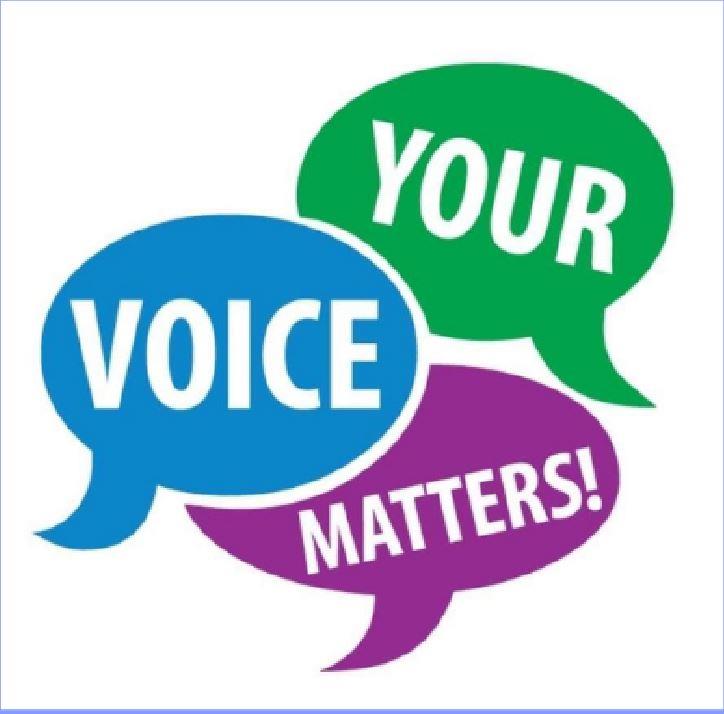 Bringing Us Together
are offering an advocacy training event with highly skilled and experienced trainers. Open to parent carers with an autistic child and/or a young person with a learning disability.
Six welcoming, informative, and supportive sessions.
Mondays, 5th June, 12th June, 19th June, 26th June, 3rd July, 10th July 2023, 10am -1pm. For more information, please email [email protected] and for booking [email protected]
Local Offer Updates
Get Involved:
Parent Support WhatsApp Groups
Did you know that you can now get support directly from other parents and carers via your mobile? You can join one of our two specialist WhatsApp groups to connect with others in similar circumstances.
Email Abby at [email protected] with your mobile number if you would like to join the 'Our Ausome Preschoolers' group for parents and carers of autistic pre-school age children (under 5 years).
Email Jennie at [email protected] with your mobile number to join the 'Autism Support Chat' group for general support and friendship for parents who have children with Autism.
Please note that these groups are run by York Parent Carer Forum and Living Autism Foundation respectively, not City of York Council.
New Websites
Let's Get Better
The NHS' new 'Let's Get Better' website is full of general health advice for the whole family, including children and young people.
Visit www.letsgetbetter.co.uk for more information.
York Local Offer
We are currently developing a brand-new Local Offer website, which will make it easier for you to access the information and support you need. The site sets out services and activities available to children and young people with Special Educational Needs and Disabilities; and the support that is available from birth to 25 years old.
We'll be launching the new site this autumn and want to work with parents, carers, and young people to help us shape the new site.
If you'd like to get involved, please email Laura at [email protected]
SEND back copies
Let us know if you would find it useful to have back copies of this newsletter available on the new Local Offer website. We want to make sure the site is a useful resource for you, so the more input we get from families, the better it will be! Let us know what you think by emailing [email protected]
Humber and North Yorkshire Keyworker Service - Preparation for Adulthood
The Humber and North Yorkshire Keyworker Service is working with Matthews Hub to extend their offer to include autistic people transitioning between services, which includes those aged 18 up to the age of 25.
To help to prepare for this extension of the service, Matthew's Hub, will work to understand the experiences of autistic people and people with a learning disability aged 18-25 years to understand what 'good support' looks like for this group and identify any gaps, themes and trends. They will use this valuable learning to support the evolving Humber and North Yorkshire Keyworker Service to develop this offer. This work will take place between May 2023 and March 2024.
Matthew's Hub are a valued partner of the Humber and North Yorkshire Keyworker Service and have been involved developing the service since the very beginning. They support autistic people aged 13 or over or those awaiting a diagnosis in Hull in East Riding.
They have local links and networks across the Humber and North Yorkshire area and will utilise this to engage with Peer Led Groups, Advocacy Groups, Participation Forums, and other relevant networks. Many of their staff are neurodivergent, autistic have ADHD and/or are dyslexic. Many staff also have lived experience as parents of neurodivergent people, many who are now adults. Matthew's Hub will work with voluntary and community group and harness their work experience and lived experience to engage with autistic people, people with a learning disability, their parents, and carers.
The aim of this project is to enable the widest potential for innovation and successful implementation of the Humber and North Yorkshire Keyworker Service for those 18-25 years old.
Take a look:
Parent Led Advocacy Course
Bringing Us Together is offering a special six-session course, open to any parent or family member with an autistic child and/or a young person with a learning disability. The welcoming and supportive sessions will be delivered by a team of highly skilled and experienced trainers, including those with lived experience. The course will cover dealing with stress and anxiety, children's rights, types of advocacy, person centred planning and more, all in relation to children with autism or learning disabilities.
For more information, please email katie@bringingustogether
To book a place contact [email protected]
New SEND Play Leader
We are delighted to announce that York Hospital has recently appointed a new SEND play leader who will be joining the play team with a focus on supporting children with special needs and their families during their hospital stay and through the discharge process. They come to us with a strong background of providing advocacy and support to children and their families and will be with be working with the wider SEND team within the hospital to support with the provision of care through the whole process as inpatient, outpatient, and within the community. They will be starting in the role in September, and we look forward to sharing updates with you as the role progresses and develops. As always, we are very welcoming of suggestions in how you think this role can grow.
You Said We Did
Building on the success of our Secondary Voice Group, working with young people of secondary school age with SEND, and in response to a request to get younger children involved in our work, we've launched a Primary Voice Group, called Primary Voices Matter York. We're currently working with the younger children on their top tips for young people transitioning to secondary school.
If you or your child would like to get involved with Primary Voices Matter York, or with our Secondary Voice Group, please speak to your school SENCO in the first instance. You can also find out more about the groups by getting in touch with Laura on [email protected]
New Special Educational Needs Operation Plan 2023-2025 launched
The new plan sets out the steps needed to achieve our vision for York to be an 'inclusive city which delivers the best start in life for all children and young people with SEND'. Co-produced with families in York, outlines how City of York Council, in partnership with the parent carer forum, SENDIASS, schools and the NHS Humber and North Yorkshire Integrated Care Board, will support young people to achieve the seven outcomes set out in the Outcomes Framework. The new plan is available at SEND Updates.
Parent Carer Forum
YIKs Peer Support Breakfast: Pear Tree Farm, Thursday 18th May 10:30 am. Come to meet other SEND parent carers or to share your experiences with providers.
York Inspirational Kids Monthly parent Carer Drop-ins
9:30 to 11:30, Clifton Children's Centre, YO30 6JA
PDA, (pathological demand avoidance): 8th June and 6th July 2023
EBSA, (emotionally based school avoidance): 15th June and 13th July 2023
ADHD: 18th May, 22nd June, 20th July 2023
Challenging, Violent or Aggressive Behaviour: 25th May and 29th June 2023
Specialist Teaching Team for Autism Topic Talks
Social Stories: Wed 24th May, 10am -11am online, (email [email protected]) and 1:30 -2:30pm in person at Clifton Children's Centre, YO30 6BF
Starting School or Changing Class: Wed 14th June, 10am -11am online, (email [email protected]) and 1:30 -2:30pm in person at Clifton Children's Centre
And Finally, from York FIS
Don't keep us a secret!
Don't forget to tell your friends and family about York Family Information Service!
If you use Twitter, Facebook or Instagram, you can follow York Family Information Service online! Get the latest news and information about family life and events in York
Register with the Information Service
Is your child under 3? By registering with our Information Service, you will receive on an ad hoc basis tailored information about groups and activities, 2 year old funding and other information such as the opportunity to take part in research specific to the age of your child. Register online.
Feedback - let us know about the service you have received
If you have any suggestions or comments about our newsletter and the types of articles featured or you have been in touch with us, we would like to hear from you! Your feedback helps us to know how effective we are, and how we can improve. You can provide your feedback online at www.yor-ok.org.uk/feedback
If you have found us to be helpful, then please don't forget to tell your friends!
We hope you enjoy the May Half Term!