Welcome to our Easter 2023 FIS newsletter!
Welcome to our Easter 2023

FIS

newsletter!
We hope you find our Newsletter interesting and helpful.
In this edition we've got lots of interesting news about...
Don't forget that if you would like more information about anything in this newsletter or anything to do with family life, then get in touch with the York Family Information Service on 01904 554444 or by emailing [email protected].
Free Holiday Activities with Food this Easter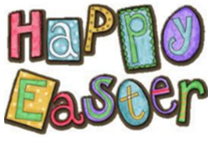 Children aged 4 – 16 (in school years reception to year 11) who are eligible to receive free school meals can book on to a range of FREE Holiday Activities with Food in York this Easter holiday.
There are lots of activities to choose from including: circus skills, drama workshops, sports activities, nature adventure, dance, athletics, and crafts!
To find out more and details on how to book visit our HAF pages.
Things to do this Easter
York has lots to offer for families, children, and young people this Easter school holiday.
Events include Family Fun Days, a Magic and Circus show, Easter visit to the Mansion House and more.
For more information visit: Yor-OK/EASTER
Spotlight on this FREE inclusive event delivered by Accessible Arts and Media:

Bring your friends for a FREE fun and interactive performance day showcasing singing, music, and dancing. Between performances there will be social time and a chance to grab a drink and cake from the café.
Sat 1st April 1:30 - 3:00pm, Tang Hall Explore, Burnholme, Mossdale Ave, YO31 0HA.
Tel: 01904 626965. email: [email protected]
Max card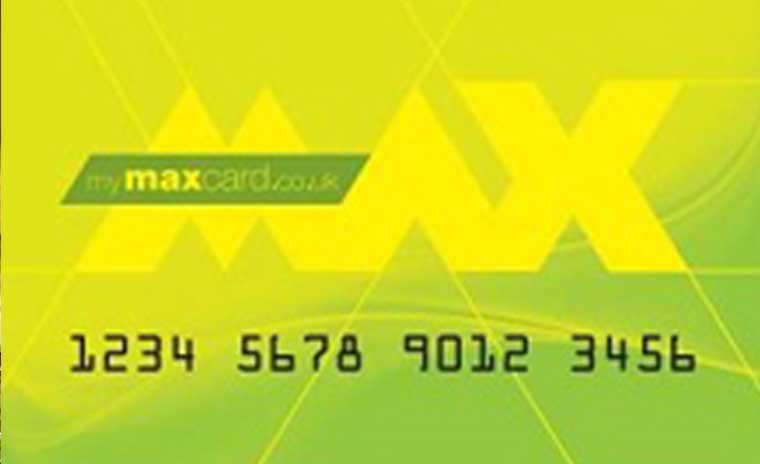 The max card is issued to families for free to City of York Council residents who have a child aged 0 – 25 years who have a disability or additional need.
You can find out where you can use the max card via the My Max Card website .
If you think you might be eligible complete the MyFIS+ newsletter sign up form .
New services added to our directory
Makaton Singing for Babies and Toddlers: Learn Makaton through songs, stories, and play, for under 5s.
StoryWorld Adventures: Multi-sensory storytelling classes for under 5s.
York Mumbler Mythical Creature Quest: FREE – a short but magical walk around York to seek eight mythical creatures.
For more information about these activities or to find out what other groups and services are in York visit our Childcare and Services Directory .
Early Talk for York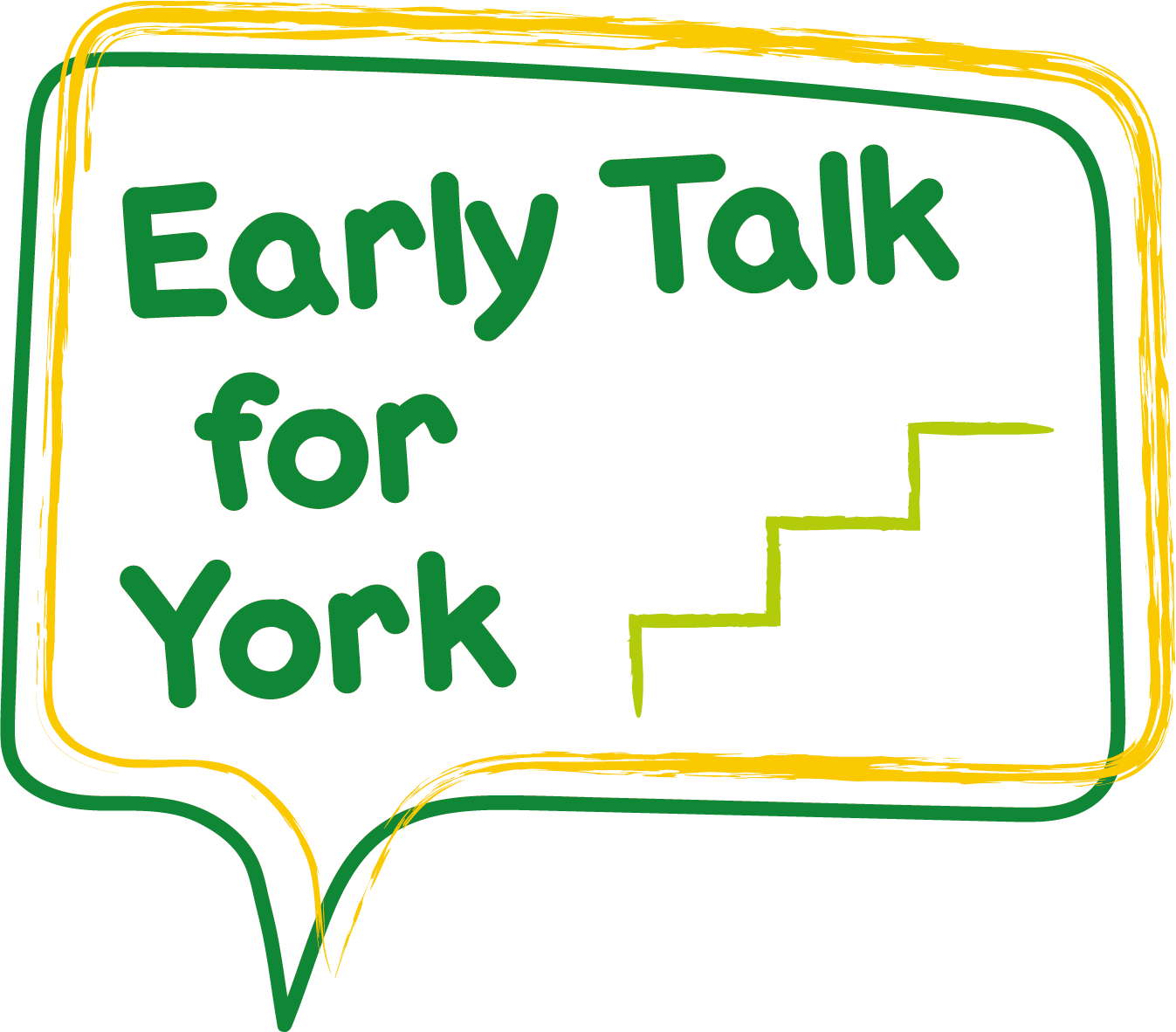 The Early Talk for York approach trains staff in early years settings and primary schools to spot any issues with children's speech, language, and communication.
Find out more about York's approach visit Early Talk for York Guide for Parents.
Overdue charges scrapped by York libraries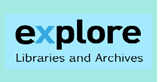 Overdue charges were scrapped on 28 February 2023. Historic charges will be cancelled too, meaning long overdue books can be returned with nothing to pay. Explore staff are excited to welcome the missing books home and find out which has been away for the longest time.
As well as removing late charges, Explore will also scrap the 25p fee for reserving books. These changes are all part of work to improve the experience for library customers which will also include the launch of an app to make borrowing even easier, and brand-new self-issue machines being installed in all York's libraries during March.
Find more details at Removal of charges for overdues and reservations..
Introduce solid foods SAFELY - NHS weaning advice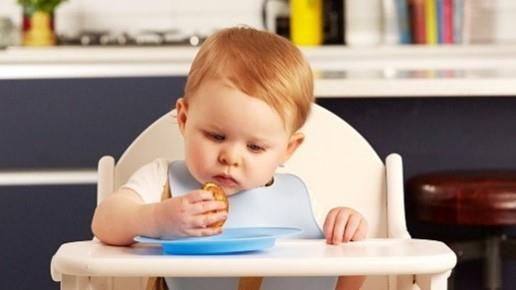 Lots of parents wonder when and how to start introducing solid foods - with so much conflicting advice available it can be very confusing.
You should wait until your baby is around 6 months old - this gives them time to develop properly, so they can cope with solid food.
Find out more at Start 4 Life weaning ready or not .
Healthy Start Scheme – Get help to buy food and milk
If you're pregnant or have children under the age of 4 you can get payments every 4 weeks to spend on:
cow's milk
fresh, frozen or tinned fruit and vegetables
infant formula milk
fresh, dried, and tinned pulses
You can also get free Healthy Start vitamins.
You'll get:
£4.25 each week of your pregnancy (from the 10th week of your pregnancy)
£8.50 each week for children from birth to 1 year old
£4.25 each week for children between 1 and 4 years old
Your money will stop after your child's 4th birthday, or if you no longer receive benefits.
Who can apply?
You'll qualify for the Healthy Start scheme if you're at least 10 weeks pregnant or you have at least one child that's under 4.
In addition, you must be receiving any of the following:
Child Tax Credit (only if your family's annual income is £16,190 or less)
Income Support
Income-based Jobseeker's Allowance
Pension Credit (which includes the child addition)
Universal Credit (only if your family's take-home pay is £408 or less per month from employment)
You will also be eligible for Healthy Start if:
you're under 18 and pregnant, even if you are not claiming any benefits
you claim income-related Employment and Support Allowance (ESA) and are over 10 weeks pregnant
you or your partner get Working Tax Credit run-on only. (Working Tax Credit run-on is the Working Tax Credit you receive in the 4 weeks immediately after you have stopped working for 16 hours or more per week)
What can I buy?
Fruit and vegetables: They can be fresh, frozen or tinned; whole or chopped; packaged or loose; fruit in fruit juice; fruit, vegetables in water; fresh, dried or tinned pulses.
They cannot have added ingredients like fat (oil), salt, sugar or flavourings; be juiced or pre-cooked; be fruits in syrup; or be smoothies.
Plain cow's milk which is pasteurised, sterilised, long-life or ultra-heat treated (UHT).
It cannot be flavoured; coloured; evaporated; condensed; plant-based milk; powdered (unless it's stage one infant formula)
Infant formula Stage one only (first infant formula); made from cow's milk; nutritionally complete.
It cannot be follow-on formula or milk ('from 6 months', or 'from 6 to 12 months').
Healthy Start Vitamins: You can use your Healthy Start prepaid card to show proof of eligibility to collect Healthy Start vitamins. Find your nearest vitamin provider on the Healthy Start website.
How to apply and more information: Visit www.healthystart.nhs.uk and complete the online application form or call on 0300 330 7010. Call centre is open Monday - Friday, 8am - 6pm (except public holidays)
Receive your pre-paid card in the post.
You'll need to activate your card to get your PIN before using it.
Shop for healthy food and milk in most retail stores that sells the eligible food and milk items and accepts MasterCard payments.
You'll need to insert your card into the card reader and enter your PIN when you make your first transaction.
Your card will be topped up with your benefit every four weeks.
You can also use your card to show proof of eligibility to collect free Healthy Start vitamins
Financial Capability
Do you need help to budget? Are you struggling to make ends meet?
The Financial Capability Team can help look at how to increase your income, find ways to reduce your regular payments and check you are receiving everything you are entitled to.
We can also help find emergency support where required.
Visit Citizens Advice York to request a call back or call 01904 623648 to ask for a referral.
Treasure Chest – New Group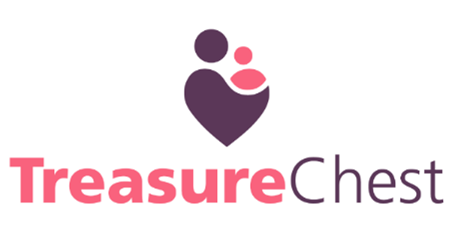 Treasure Chest will be at Clifton Children's Centre, YO30 6JA, on Wednesdays 10am - 11:30am. Come along to meet new parents local to you, in a relaxed and friendly environment.
Treasure Chest volunteers will be there to welcome you, and there will be free 1-2-1 sessions available with an IBCLC.
To find out more visit the Treasure Chest How to Get Support, Clifton Breastfeeding Support Group.
Household Support Fund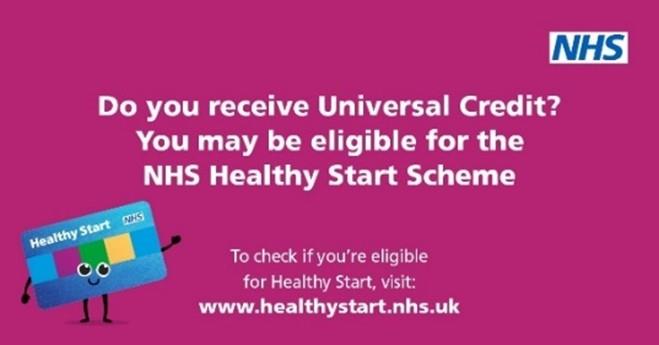 Household Support Fund 3 ends 31 March 2023. The increase in cost of living has disproportionately affected families caring for a disabled child. Financial support is available via the Household Support Fund.
Households caring for a child who receives High-Rate Disability Living Allowance are eligible for a HSF 3 payment.
If you are caring for a disabled child and you do not receive HR DLA, you can still apply for assistance with additional essential bills including food, energy or water bills. These applications are considered on an individual basis.
Don't miss out, make your application for the Household Support Fund
If you need help to apply, contact one of the advice services at City of York Council Benefits Advice or phone 01904 551556
Multiply

Maths is everywhere! From budgeting to cooking, travelling to crafts, you're probably using more maths skills than you realise in your everyday life.
Multiply is a new project designed to highlight the hidden maths and help you to learn to make the most of functional, everyday maths skills. Courses are taking place across York and the surrounding area, as well as online, at a range of times. Our tutors are specialist Adult Learning tutors, who know how to make learning accessible and fun! You might even want to continue to study for a qualification afterwards. Find out more about Multiply.
Family Matters York Parenting Courses
Family Matters York
are offering a range of free parenting courses in York this Spring
Time out for Parents: Handling Anger in the Family, starts 26 April 2023, Acomb
Time out for Parents: The Primary Years starts 27 April
Time out for Parents: The Teenage Years starts 27 April via Zoom
Free event: A Mind of Their Own: Tues 2 May 2023, 7 - 9:30pm, YO23 1DP
For more information and booking contact Jen Wootten 07393 147259 or [email protected]
Brightsparks Positive Futures Parenting Course
Brightsparks Positive Futures Parenting Course
is aimed at parents and carers of children aged 5-16, free for York residents.
Meet other parents and carers, share ideas and experiences in an inclusive and non-judgmental environment. It will help build stronger relationships with your children and we will be there to support you to build an action plan on how you would like to improve your parenting skills.
Online Wednesdays 6pm – 7:30pm starting 3 May 2023 for 8 weeks.
Apply online via Brightsparks Positive Futures Parenting Course online form.
Local Offer for SEND Update
Welcome to the spring edition of our FIS+ newsletter.
We hope that you find the information we include relevant and useful, but if there's anything you'd like to see more or less of, email us at [email protected] and let us know.
For Information:
Changes to the Special Educational Needs (SEN) Team
We're pleased to welcome Julie Frost as our new Head of Service for SEN at the council. We've also recently welcomed Kayti Hurst, as our professional support officer, and Adele Peacock as our permanent SEN Manager. Nikki Trayman, the SEN Team Interim Manager, will be staying until the end of June to ensure a positive transition for the new manager and team.
The SEN Team is currently made up of five Special Educational Needs Case Workers, three plan writers and a professional support officer.
Helen Horner and Lisa Booker are the Early Years and Primary SEN Case Workers. Caroline Coates, Victoria Delaney and Anna Wilding are the Secondary and Post 16 Case Workers.
Local Offer Review
We're looking for web wizards to help us review our Local Offer for SEND website. If you think you can help us to make the site easier to use and packed with even more useful content, please get in touch at [email protected]
For Information: York's Learning Support Hub
Need specialist teaching advice and support? York's Learning Support Hub provides access to specialist teachers who can provide a wide range of support, advice and training to both parents and professionals in childcare settings and schools. Details about the Hub are available at www.yor-ok.org.uk/specialist-teaching-team.htm
You can also view the Universal Parent Offer, please refer to the PDF 'Universal Offer Calendar Parents Summer 2023' that also has information about the support available each term.
Support from Special School Nursing Team
Children and young people working with the special school nursing team at York and Scarborough Teaching Hospitals NHS Foundation Trust will get even more support in the future. The new-look team includes nurses with a combination of child, adult and learning disability backgrounds, all bringing a wealth of experience to the role.
The team is also supporting school staff who look after the day-to-day health needs of children and young people, including gastrostomy care. This enables the nursing team to focus on more complex and long-term health management in collaboration with the wider health team, social care, and education.
Take a look:
Autism Mythbusting
Have you visited our Autism Mythbusting Webpage yet? Created in partnership with families and partners at the Humber and North Yorkshire Health and Care Partnership, the page provides answers to some of the most common questions and myths about Autism. Visit Autism Mythbusting to see if we've covered your top five questions.
Ofsted Recognised York's SEND Improvement Journey
Inspectors from Ofsted and CQC re-visited York last year to re-assess the support provided by the council and York Health and Care. They confirmed that progress has been made in supporting children and young people in York with Special Educational Needs and Disabilities (SEND) since the first inspection of SEND services in 2019.
Huge thanks to the children and young people with (SEND), their parents and carers, who shared their views with the inspectors.
The inspection team highlighted the strength of York's co-production – how services are developed working with children, young people, parents, and professionals - and the work to support local needs via the Early Talk for York communication and language programme, and new Autism Hub hosted by York Inspirational Kids (YIK)
Visit the Local Offer SEND Updates to read the full feedback letter.
SEND Capital Projects
Five projects to enable more children and young people to be supported in mainstream schools and ensue that the city can meet the changing needs of children and young people with SEND have been approved.
Funding has been agreed to create Enhanced Resource Provision at Lakeside Primary, St Paul's Nursery and Huntington Secondary School and the work is currently being planned.
The council has also approved work at Clifton Green Primary School to create small group intervention spaces to support children with SEND.
You Said We Did
Young person Interview Panels
Two young people joined our interview panel to appoint a new Head of SEND in February. They were able to run their own interview panel and feedback their views directly to the professional and parent panel at the end of the day.
Feedback from the young people and their parents was incredibly positive and we'll be looking to include more young people with SEND on interview panels in the future. Email [email protected] to get involved.
Don't forget you can find out more about support and advice for children and young people with SEND and their families in York at www.yor-ok.org.uk/sendlocaloffer
Autism Parent Offer
Feedback from families with children and young people with autism told us they needed support and advice on a range of things they often find challenging, including managing meltdowns, changing classes, or starting school, social stories, help within the school holidays, sleep and establishing routines.
You can now find support sessions run by the Autism Team, covering a range of topics, held every Wednesday online and in-person at the Autism Hub. To find out more View the Universal offer Calendar Parents Summer 2023.
Don't keep us a secret!
Don't forget to tell your friends and family about York Family Information Service!
If you use Twitter, Facebook or Instagram you can follow York Family Information Service online! Get the latest news and information about family life and events in York
Register with the Information Service
Is your child under 3? By registering with our Information Service, you will receive on an ad hoc basis tailored information about groups and activities, 2 year old funding and other information such as the opportunity to take part in research specific to the age of your child. Register with the Information Service online.
Feedback - let us know about the service you have received
If you have any suggestions or comments about our newsletter and the types of articles featured or you have been in touch with us, we would like to hear from you! Your feedback helps us to know how effective we are, and how we can improve. You can provide your feedback online
Rate us on Facebook
Help other parents/carers know what you think about our service, by writing a brief review in the reviews section on our Family Information Service Facebook page